TG10B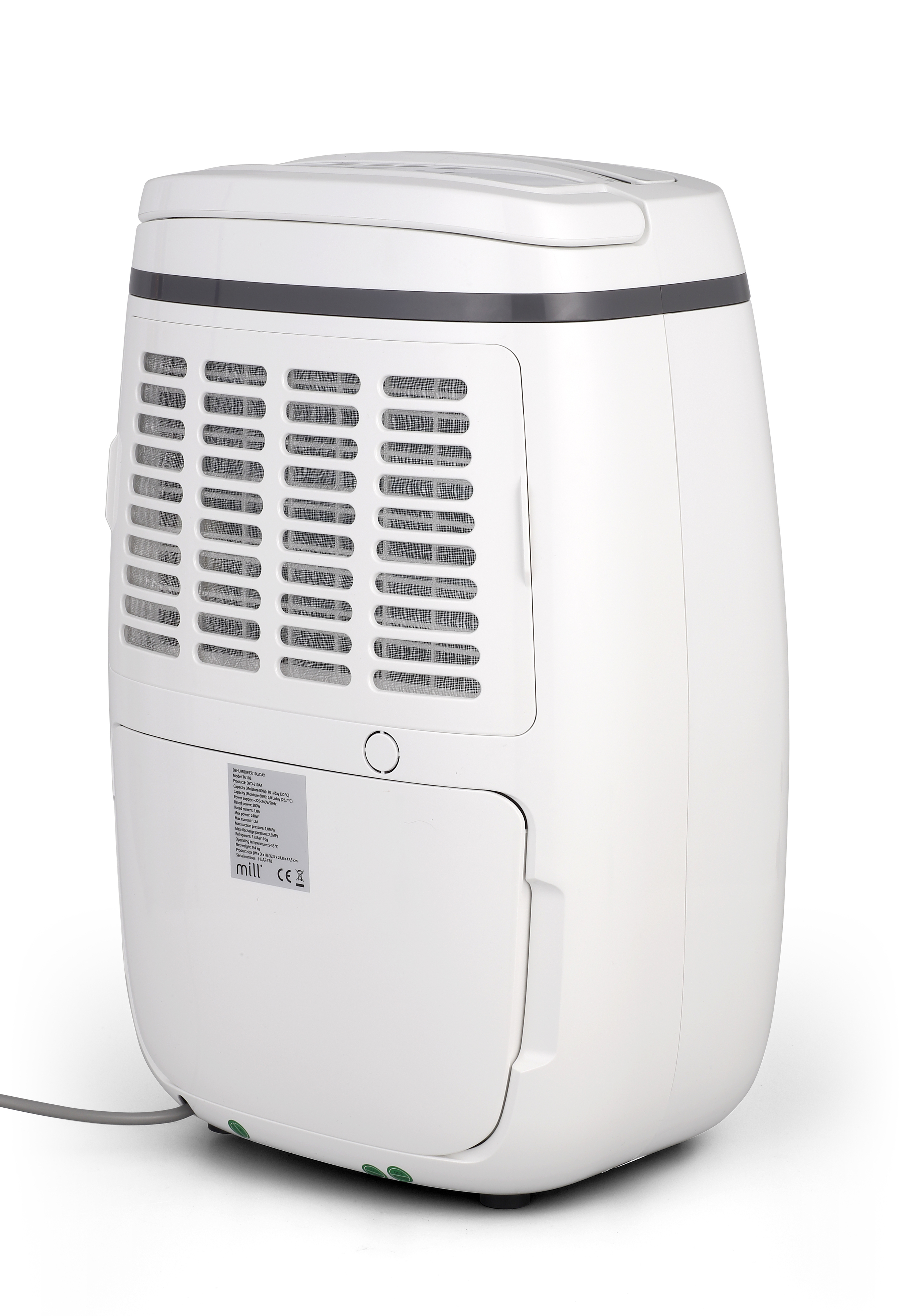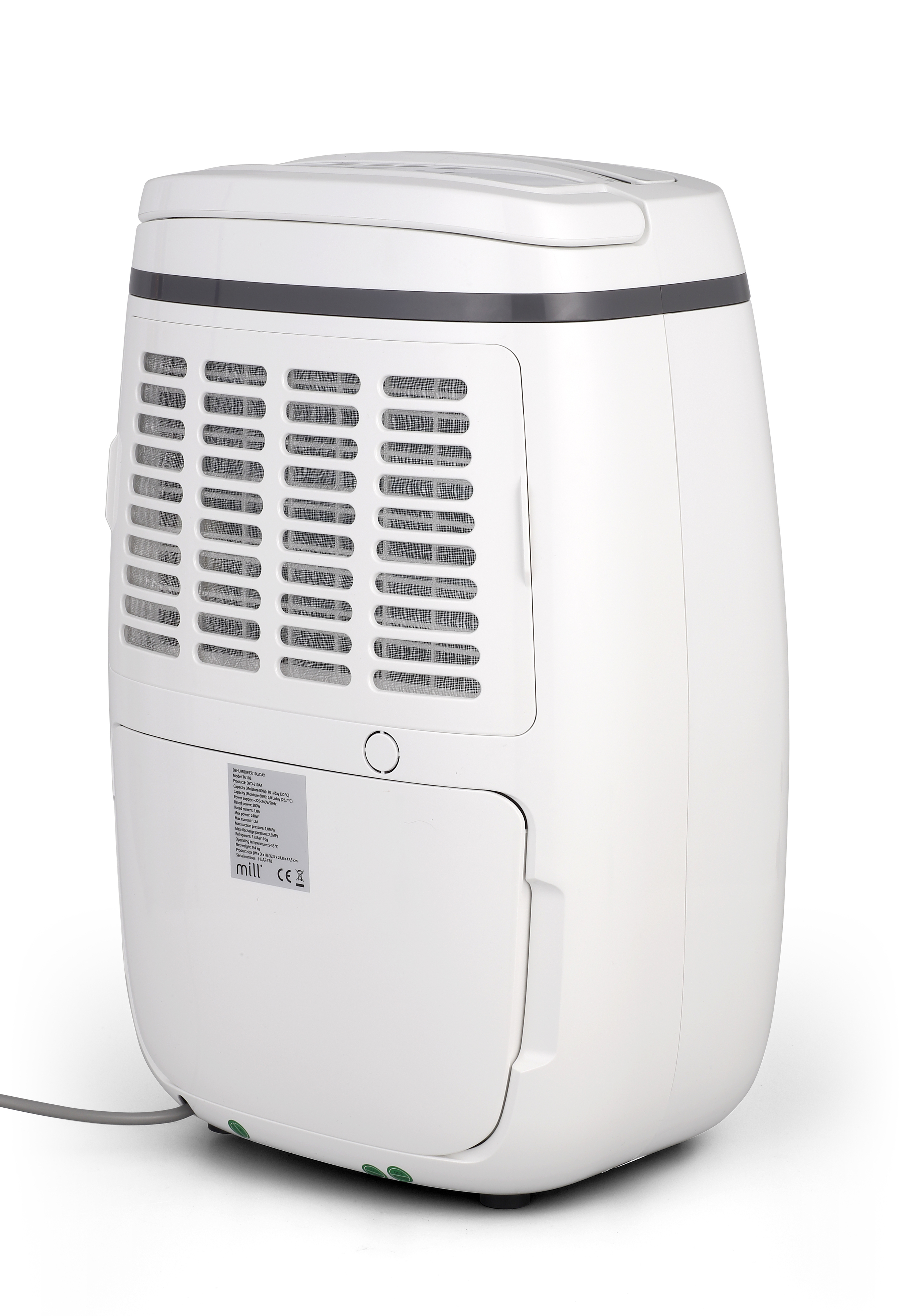 MILL TG10B
Mill TG10B is the smallest model in our new Mill Climate product category. This model will dehumidify 10 litres/day, which means it will fit perfectly for drying clothes or soaking up some moist in your basement. Whatever the use, TG10B will let you know once it is time to empty the water tank.
Recommended room size: 10-40 m2
FEATURES
Benefits
Compressor based dehumidifier - High efficiency, large dehumidifying capacity and relatively small in size
A moist environment can cause growth of bacteria and mould. Prevent this by using a dehumidifier
Fits perfectly for keeping a constant relative humidity level of 50% (recommended level)
Very low power usage (Max 240W)
Low noise (Max 45 dB)
Can opeate in a wide range of temperatures: 5-35 degrees Celsius
Drainage pipe (60 cm) included for continuous operation
How does a dehumidifier work?
Don't worry; it's not as complicated as you think
1) A fan pulls in the moist air into the dehumidifier
2) The moist air goes through a series of very cold spirals (these spirals are cooled by a refrigerant gas R134a)
3) The moisture form the air drips down into the water tank (or in the drainage pipe if you have installed that)
4) The now moist free air goes through a heating element, where the air is heated to its original temperature
5) Warm and moist free air is blown into the room from the top of the dehumidifier
Air circulation
To obtain an effective and power saving dehumidification, it is very important that the product has enough air circulation capacity to handle this.
Mill TG10B is constructed in a way, so that it maximises the air circulation in the room. The moist air is heavy and will in most cases lie near the floor. It is therefore of outmost importance that the dehumidifier has a strong motor to suck inn all the moist air. TG10B has a capacity of 100m3/Hours.
Technical specs
Weight: 9,4 kg
Recommended room size: 10-40 m2
Capacity (80% relative humidity): 10 liters/day (30 degrees Celsius)
Capacity (60% relative humidity): 6 liters/day (26,7 degrees Celsius)
Operating temperatures: 5-35 degrees Celsius
Capacity water tank: 2,5 liters
Drainage pipe: Yes (60 cm)
Moisture settings: 30-80%
Fan levels: 1
Air: 100 m3/Hours
Timer function: Yes (24 Hours)
Refrigerant gas: R134a/110g
Rated power: 200W
Max power: 240W
Product size (W x D x H cm): 32,5 x 24,8 x 47,5 cm